Friday Faves: January 2016 Edition
It's time again for Friday Faves! This month, we have a curated mix of tools, resources and online articles for you.
Member submissions are noted.
If you'd like to get involved and submit a tool, resource, article, blog post, etc to be featured in an upcoming Friday Faves blog post, please use the NCSLMA Blog Submission form.
---
Resource: Flipgrid
submitted by Angie Mitchell (@AMitchell828)
A great tool for empowering students to contribute their thoughts, responses, and reflections without the pressure of raising hands and sharing in front of a class. "This website allows teachers/instructors to pose a question and then the students can post a video response to the question."
Comprehensive guide to using Flipgrid in the classroom
---
Resource: Voicethread
submitted by Angie Mitchell (@AMitchell828)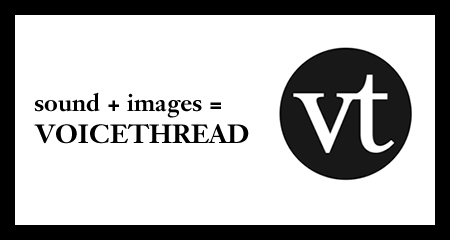 "This is one of my favorite for book shares and research projects. Students can use this to create digital stories."
Check out the Digital Library for examples of how this tool can be used in classrooms.
---
Article - Stories Connect Us: 6 Ways To Empower Your Students To Tell Their Own Stories by Jennifer LaGarde
Original Post from KidsDeserveIt.com
Post on Jennifer's Blog
Did you happen to catch this amazing article that Jennifer LaGarde wrote? If not, check it out. It's passionate and full of great, practical advice for empowering students and giving them a voice.
---
Website/Resource: Canva
submitted by Jennifer LaGarde (yep! The one from above!) @jenniferlagarde
"I love it for creating infographics/flyers for libraries."
Canva is a free design tool (if you use your own images) and is a great way to personalize pictures and infographics. The site teaches you how to make professional looking designs, but there are also many resources to help you. Below are links to help you navigate this awesome tool, and be sure to check out Jennifer's website, librarygirl.net to see some of her canva-made images.
Canva education program & teacher resource center
Canva graphic tips for non-designers
Articles on freetech4taechers.com on how to use Canva
---
Website: WhatWasThere.com
submitted by Angie Mitchell (@AMitchell828)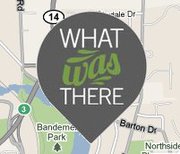 Check out the photos and travel back in history here.
"Google Maps and the Library of Congress have integrated photos and maps to show what places looked like in the past."
---
Website/resource: Padlet
submitted by Angie Mitchell (@AMitchell828)
"This is an interactive site where students can collaborate on an online post it note board."
Creative uses in the classroom: http://ditchthattextbook.com/2014/11/03/20-useful-ways-to-use-padlet-in-class-now/
---
Share this post: